The Programme of Linz 2009 European Capital of Culture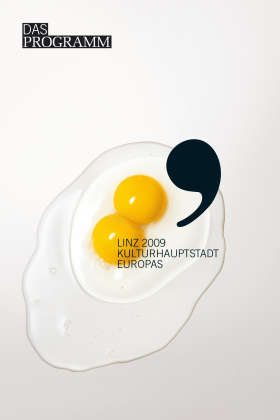 Copyright: Robert Striegl
Download Press Photos
Press Release
The programme of Linz 2009 European Capital of Culture elaborates on 220 projects. Among the projects are numerous festivals and formats that are themselves the framework of a series of events.
No Austrian city has changed as dramatically as Linz has in recent years. Once a nice, quiet commercial town on the banks of the Danube, then the place that Adolf Hitler adopted as his hometown, and later a capital of heavy industry with all the side-effects and risks that entails. Today's Linz is a modern urban center with a flourishing economy and exceptional quality of life. A city where interesting things are happening and the future is taking shape right now. The mission of Linz 2009 European Capital of Culture is to be a part of this process: an initiative implementing sustainable urban development and a driving force for progress in promising directions.
With its lineup of projects, Linz09 is giving a highly diversified narrative account of this city: Linz Welcome, Linz Capital, Linz Power, Linz Travel, Linz World, Linz Memory, Linz Knowledge, Linz Pleasure, Linz Holiday and Linz Dream. Past, present and future are reflected by the diverse facets of this ensemble. Europe and The World are two additional programmatic focal points meant to enable people to really feel the openness of this city.
Download:
The programme of Linz 2009 European Capital of Culture - Press Kit (PDF)