1st FLOOR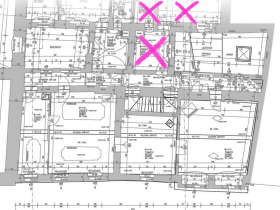 THEATER DES KINDES: FRANZISKA JÄGERSTÄTTER TELLS
The story of an unusual woman for ever yone aged at least 9.
Première in collaboration with Linz09 and Theaterfestival Schäxpir
Di. 22.09, 09:00 Uhr SOLD OUT
Fr. 25.09., 18:00 Uhr
Di. 29.09., 19:30 Uhr
Do. 01.10., 10:00 Uhr
Fr. 02.10., 18:00 Uhr
Fr. 09.10., 18:00 Uhr
Fr. 16.10., 18:00 Uhr
pm // Duration: 45 minutes
Franziska Jägerstätter is alone at home writing a letter, when a visitor turns up. Franziska is delighted. She likes people and she likes talking to them. She tells the story of her life, which has indeed been a long one. She remembers the happy years with her husband Franz, the terrible war years, the heart-wrenching good-bye and the long years of her widowhood. This may sound sad at times but it's not lacking in comic moments. Franziska loves life and has a great sense of humour. And in the end it turns out she's even got a present to give to the children – a present that would also have delighted Franz.
By Alexander Kratzer; directed by Andreas Baumgartner; sets by Roland Ploner; cast: Eike Baum; research assistants: Erna Putz and Thomas Schlager- Weidinger
www.theater-des-kindes.at
www.schaexpir.at
Details:
Archiv
Gallery