Festival 4020. more than Music: GOD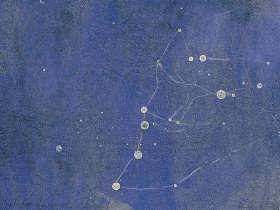 Copyright: Norbert Hinterberger
Not simply sacred music—a reconciliation of East and West, of the Middle Ages and Modernity.
A heavenward glance inevitably espies Linz's baroque steeples. Yet the cathedrals of this day and age are to be found elsewhere: at the shopping malls and the temples of consumerism on the outskirts of the town, and increasingly seldom the historical masterpieces of ecclesiastical architecture themselves. Where does God dwell in the world? What are the roots of religiosity in human life? What emotions, experiences and states are at the basis of religious sensibilities?
Music by holy warriors from the past and present, from Europe and the Near East made sacred venues in Linz resonate. Festival 4020 also provided a high-profile forum for local performing artists. The watchwords of the individual sessions were Strange/Familiar, Holy Warriors, Night of the Soul, Crossing Thresholds and Devotional Space. At them, artists and productions of the highest international quality convened. The festival was accompanied by the Mourning.Time.Space. project, whereby Acoustic Refuge Centralkino served as a setting in which mourners—regardless of their religious affiliation and after the festival's conclusion as well—could seek out a sheltering space suited to dealing with heavy emotional burdens connected to personal loss and the process of taking leave of a loved one.
WHAT // Music festival
WHEN // November 4-8, 2009
WHERE // Brucknerhaus and other venues
www.festival4020.at


IDEA / CONCEPT // Alois Fischer Jr., Peter Leisch
PARTICIPANTS // Franz Hautzinger, Plasmic & Agnes Heginger, Klangforum Wien, Huelgas Ensemble, Soeur Marie Keyrouz, Georg Nussbaumer, Klaus Lang et al.
Press Information to Festival 4020
back