Yes09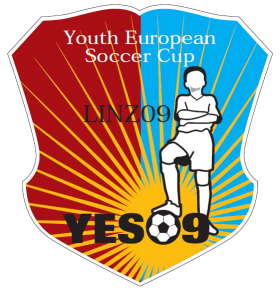 U15 football teams representing current and future Capitals of Culture and Linz's sister cities faced off at YES09, the Youth European Soccer Cup.
One year after the UEFA Euro 2008 Championship, the stadiums of Linz were finally privileged to host a large-scale European soccer tournament. At YES09, the emphasis was on fair play, team spirit and dedication. Particularly exciting was the mode of play: three 30-minute periods; first boys vs. boys, then girls vs. girls, and finally a showdown of two co-ed squads. U15 teams from Albufeira (Portugal), Essen (Germany), Pécs (Hungary) and Tel Aviv-Ramallah (Israel-Palestine) were among the squads vying for the YES09 Cup.
This youth soccer tournament under the patronage of LASK Linz star Ivica Vastic was staged in conjunction with LINZFEST09, which made for an intercultural Whitsun weekend full of sporting events and culture. Young footballers and artists from current and future Capitals of Culture as well as Linz's sister cities were invited to attend. More than 400 participants from throughout Europe enjoyed an extensive cultural program. Especially notable was the team representing the Peres Center for Peace in Tel Aviv during the year in which that Israeli city celebrated its 100th anniversary. The Peres Center for Peace sent a squad made up of Palestinian and Israeli youngsters.
Guest of honor at the kickoff on May 30th was Willi Lemke, former manager of Werder Bremen, Special Adviser to the United Nations Secretary-General on Sport for Development and Peace and a big fan of YES09: "The YES09 concept got me enthused right away because it contains several elements that have been important to me in my work as manager of Werder Bremen, in my political activities in the field of education, and now in my diplomatic work worldwide: linking up sport and culture, gender fairness, and European networking."
In the consolation match for third place, Linz met Vilnius and the host team emerged victorious. The final between Essen and Albufeira was a real nail-biter and finally came down to a penalty shootout. Essen prevailed by a score of 5:2 and was crowned the first YES09 Cup winner.
WHAT // European Capital of Culture Youth Soccer Tournament
WHEN // May 30-June 1, 2009
WHERE // YES09 stadiums: ABC ASKÖ Bewegungscenter (Hölderlinstr. 36), SK Admira Linz (Bachlbergweg 4), SV Urfahr, (Ferihumerstr. 42 A); alternative venue in case of inclement weather: Verbandszentrum des OÖFV (Daimlerstr. 35)

Free admission



Gallery
Press Information to YES09 - Youth European Soccercup
back