What you really need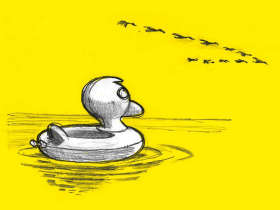 The Medien Kultur Haus Wels transformed itself into a think tank and production workshop.
WHAT YOU REALLY NEED posed a question to approximately 50 artists and scientists as well as to audience members and to ourselves: What do you really need?
To find out, this media/culture facility dispensed with business as usual between early March and the end of April 2009 and morphed into a think tank and production workshop. Artists and scholars from a wide range of fields (the visual arts, architecture, film, music, literature, photography, sociology and philosophy) sought answers—each in his/her own way and jointly—in individual and collaborative work on exhibitions, events, actions and performances. Ateliers and workshops formed; educational programs were offered; a recording studio and a radio studio were placed at participants' disposal; the Räderwerk bicycle mobility center was integrated into the effort; a canteen, a shop and an info desk were set up.
WHAT YOU REALLY NEED implemented an extraordinary state of affairs with respect to the works of art, the events and the social relationships that could emerge and flourish during these two months. Thinkers and/or producers had more time than usual to devote to their individual and collective work. They dealt with themes such as shopping, emotions, existential principles, education, social ties, metaphysics and culture, and scrutinized their own needs, wishes and preconceptions in a multi-layered and reflexive process of investigation.
The results were presented in the form of Main Acts—Thursdays in Wels; Tuesdays as a "warm-up" in Linz. The watchwords were: Gemütlichkeit with substance, entertainment with an attitude. There was hardly a place or building in town that was spared the forays of our mobile task force—consumer electronics and furniture stores, cafés and ships were temporarily occupied for short-term interventions. Several side-projects consummated the lineup: the Philosophers' Hotline provided 'round-the-clock elaborations on the sense and nonsense of various life situations; the canteen dished up palate-pleasing delicacies; and Räderwerk demonstrated alternative forms of transportation.
WHAT // Think tank and workshop
WHEN // March 3-April 24, 2009
WHERE // Medien Kultur Haus Wels
www.linz09.medienkulturhaus.at
Press Information to What you really need
Download Press Photos What you really need
back