Compose!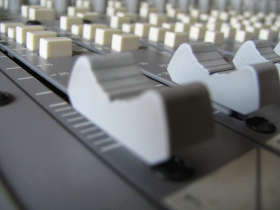 Copyright: Anton Bruckner Privatuniversität
The Anton Bruckner Private University imparts new approaches to music. In 2009 the emphasis was on training and continuing professional development.
"Composing—what is that, actually?" This is the question that undergrads in the new Music in Context program posed to second-year students at Petrinum Parochial High School. Then, under the supervision of instructor Bernhard König, they all collaboratively developed three small compositions and a verbal rhythm piece.
The results of the three-month workshop & training program premiered on January 27, 2009 at a concert designed to give youngsters actively involved in music.
WHAT // Training and workshops
WHEN // Winter semester 08/09, Presentation: January 27, 2009
WHERE // Anton Bruckner Privatuniversität Linz

IDEA / CONCEPT // Constanze Wimmer
IN COOPERATION WITH // Bernhard König, Büro für Konzertpädagogik, Cologne

Free admission
Download Press Photos Compose!
back