Das Land des Lächelns / The Land of Smiles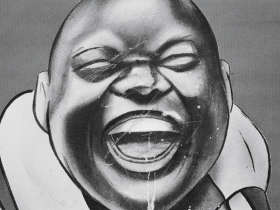 Copyright: Nick Mangafas
Franz Lehár's 1929 operetta tells an Austrian-Chinese love story. In this production the renowned Chinese director Li Liuyi focuses on the eastern perspective.
"There are three kinds of dramatic music: opera, operetta and Lehár": this is how Paul Knepler paid tribute to Lehár's unique music. DAS LAND DES LÄCHELNS was premiered with great success at the Berlin Metropol Theater in 1929. In formal terms the work has features more readily associated with opera. It combines expansive gestures, tragedy and lavish orchestration.
DAS LAND DES LÄCHELNS tells the love story between a girl from an old established Viennese family and a Chinese prince. The depiction of the love of two people that is thwarted by seemingly insurmountable cultural differences finds congenial expression in Lehár's sensual, exotic music. The renowned Chinese director Li Liuyi fuses concepts of contemporary theatre with traditional Chinese operatic styles, such as Sichuan, Kun and Beijing, and creates an idiom that is unmistakably his own. In this mise-en-scène of Lehár's operetta he addresses intercultural relationships from an Asian angle.
WHAT // Operetta
WHEN // Premiere 31 October 09
WHERE // Landestheater Linz

DIRECTOR // Li Liuyi
STAGE // Alexandra Pitz
DRAMATURGY // Iris Manca, Felix Losert
ORCHESTRA // Bruckner Orchestra Linz
MUSICAL DIRECTION // Marc Reibel
With // Gotho Griesmeier / Karen Leiber, Matthäus Schmidlechner / Clemens Kerschbaumer,Fan Jingma / Iurie Ciobanu, Gomg Lini / Teresia Bokor, Günter Rainer / Franz Binder, Chor des Landestheaters

back