NextComic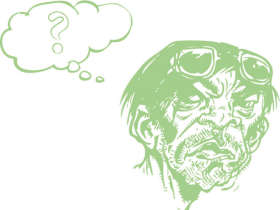 Copyright: LIN_C
An interdisciplinary festival of comics and graphic literature focused on the interplay of cartoons, electronic media, music and theater.
We encounter cartoons in films and commercials, they influence fashion and design, and are an essential element of youth culture. This interdisciplinary festival of comics and graphic literature aims to nurture a holistic approach to the "ninth visual art."
The festival program included exhibitions, workshops and lectures. Vendors were there selling merchandise, and comic artists spontaneously took drawing implement in hand to let visitors experience right up close how a work takes shape. How does the narrative emerge? How long does it take to do the drawing? How do you download cartoons to a cellphone? What do comics look like in the age of new technologies? Audiences got the answers to these questions during the course of this three-day festival held under the auspices of Linz artist Gerhard Haderer.
NEXTCOMIC featured prizewinning cartoonist Nicolas Mahler, Mangas made in Austria, artists from electrocomics/Berlin, and the winners of the nextComic competition. The NEXTCOMIC Academy was dedicated to the latest currents in cartooning and contemporary comix projects.
Attendance topped 6,000, which provided convincing evidence of the tremendous public interest in this "young" artform, and assured that this new festival format will definitely be back for more. Beginning in 2010, NEXTCOMIC will be staged annually.
WHAT // Comics festival
WHEN // March 6-8, 2009
WHERE // Ursulinenhof (festival headquarters), Ars Electronica Center, Linz Art University, Moviemento, Grand Café zum Rothen Krebsen, MKH Wels
www.nextcomic.org

IDEA / CONCEPT // Gottfried Gusenbauer
PARTICIPATING ARTISTS // MOFF Haderers feines Schundheftl – Scherz & Schund Fabrik, Nikolas Mahlers "Flaschko" comics prizewinners, Manga made in Austria, Electrocomics Berlin, MKH Medienkulturhaus Wels, Fumetto internationales Comic Festival Luzern, Comicfestival Prag, GRRR ! Festival Serbia
back