Sonntagmorgen / Sunday Morning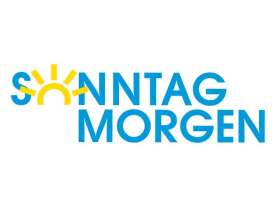 The Capital of Culture program didn't even take a break on Sunday mornings. Linz09 offered interesting ways to explore and enjoy the city.
Sunday is a great time for rest and enjoyment. Between sunrise and noon on 52 Sundays, Linz09 proffered a program that refreshed or relaxed and suited sociable or meditative moods. There was something on this lineup for everybody—singles and families, night owls and early birds, connoisseurs of art and fresh air & fitness fanatics, even electronic music freaks. Out-of-towners and locals alike had an opportunity to immerse themselves in the Linz09 program and even get acquainted with the interesting folks who were staging these events. The varied lineup included a sunrise stroll across the rooftops of Linz, a picnic on the banks of the Danube, an electro-brunch or themed breakfast, a walk through the Capital of Culture Neighborhood of the Month, a hike up one of Linz's mountains or an ecumenical religious service. Things really got moving on six Sundays in June and July when a Freedance hour was organized in one of Linz's many parks. Round-table discussions at the Kepler Salon and other ongoing projects complemented the regular program of Sunday morning offerings at Linz cultural institutions such as matinees at the Brucknerhaus and Landestheater and film brunches in Moviemento.
WHAT // Assorted Sunday morning activities
WHEN // On 52 Sunday mornings in 2009
WHERE // All over Linz
back