Theatre Mania2: Sunburn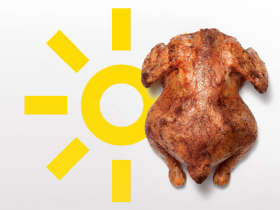 TheaterMania revisited! The trip continued. Out into the fresh air, warmth and light of an Upper Austrian summer.
As artforms, theater and dance are much too creative and impart too much joie de vivre to have to coop up audiences seated in darkened rooms all summer long. In this spirit, the performances were in appropriate alternative settings: in the streets, in a garden, under the Lentos, on a hill and under a highway overpass, in busses and on bicycles.
On 35 dates over the five-week festival, more than 12,500 theatergoers attended a total of 73 performances of 18 productions, including four additional performances of the play TWENTYSEVEN. The program included eight world premieres. Its forms and content spanned a wide arc indeed: traditional theater from India and Indonesia, plays dealing with Linz and its history, and the breathtaking creativity of modern dance.
There were rave reviews for the additional offerings: four audience chats and workshops with THEATERMANIA2: SUNBURN artists in conjunction with the ACADEMY OF THE IMPOSSIBLE. Linz09 also carried on its important and successful collaboration with SICHT:WECHSEL in the form of two world premieres, and jointly hosted events with numerous local organizations: the Lentos, Theater Hausruck, theaternyx, Potatello Kompanii, Amateurtheater Oberösterreich and RSC Heindl OÖ Wheelchair Rugby Team.
WHAT // Theater festival
WHEN // July 28-September 2, 2009
WHERE // Various Linz venues
A parachute jump marking the opening of TheaterMania2.
Download:
Theatre Mania2: Schedule (PDF)
Theatre Mania2: Programm (PDF, 6MB)
A Hetz or The last days of humanity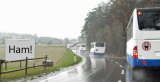 29.07.2009 - 16.08.2009
Theater Hausruck have quickly established themselves as a significant element in the Upper Austrian theatrical summer with their epic works written by Franzobel and directed by Georg Schmiedleitner fo...
more
Above under inbetween
31.07.2009 - 01.08.2009
Willi Dorner takes dance to the streets in a new multi-disciplinary collaboration with the designer Katharina Heistinger and composer Bernhard Lang.
more
Da Deufö (The devil)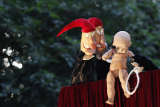 01.08.2009 - 07.08.2009
The Freinberg high above Linz is a natural stage, offering commanding views of the River Danube and the city below. In earlier times it was also the "Galgenberg", the site of public executions.
more
Die verborgene Stadt / The concealed city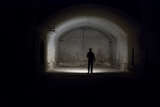 15.08.2009 - 20.08.2009
A fictionalized investigation into the very real stories lurking in the tunnels below Linz.
more
House of the Holy Afro
30.07.2009 - 01.08.2009
House of the Holy Afro is the temple of modern African groove – a genre-busting club show where gospel, poetry and dance come together in an explosion of colour, rhythm and thumping exuberance.
more
In the yard of just one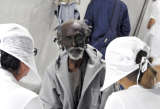 Issa Samb
04.08.2009 - 09.08.2009
Jean Michel Bruyère is an artist who creates installations which he calls spaces to think.
more
Karagöz / The magic tree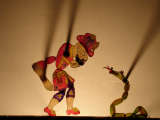 26.08.2009 - 28.08.2009
Karagöz is the Turkish name for the figure also known as Kasperl or Punch.
more
Kutiyattam (Sakuntala & Narasimhavataram)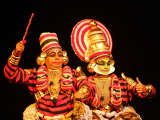 05.08.2009 - 09.08.2009
Kutiyattam is the oldest surviving acting tradition in the world and dates back over a thousand years.
more
nieuwZwart (new black)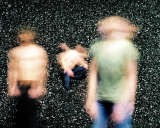 28.07.2009 - 29.07.2009
The main deck of the Ars Electronica Center provides a stunning setting for the opening of theatre mania2: sunburn with a new piece by Wim Vandekeybus, entitled nieuwZwart.
more
Raio X, Febre, Medo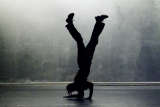 25.08.2009 - 29.08.2009
Membros come from Macaé, one of the city with Brazil's highest murder rate. Their hip hop dance trilogy RAIO X, FEBRE and MEDO is packed with thrilling images and extreme stories. For its founde...
more
Rider spoke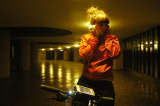 30.08.2009 - 07.09.2009
You. A bike. And the city.
more
Twentyseven– a ghost story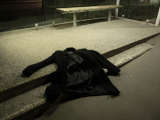 07.08.2009 - 30.08.2009
Even the most ordinary events can touch on the most remarkable stories.
more
Tour Guide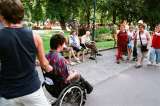 10.08.2009 - 11.08.2009
Back to Back Theatre is a company from Australia with an established international reputation who specialize in performing in urban public spaces.
more
Wayang Kulit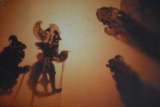 03.08.2009 - 04.08.2009
One of the simplest, oldest and most beautiful forms of theatre anywhere: made with shadows from the light of a flickering oil lamp.
more
When I dream, wheels catch fire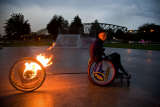 14.08.2009 - 15.08.2009
Heroes on fire that kick ass!
more
Press Information to Theatre Mania2: Sunburn
Download Press Photos Theatre Mania2: Sunburn
back