Region of Festivals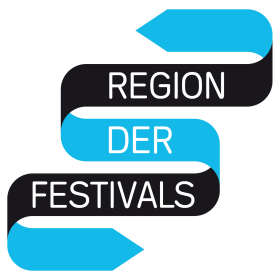 Upper Austria's fascinating array of festivals made an excursion into the Capital of Culture's surrounding region a rewarding trip indeed.
Upper Austria is truly a land of festivals! These showcases of unique local culture are characterized by a high level of quality and commitment. We recommended an interesting selection of these festivals as a way for Capital of Culture visitors to get acquainted with the Province of Upper Austria's tremendous diversity—for example, the Oberösterreichische Kultur Vermerke in Gmunden, Zwischenstromball 2009 in Weitersfelden, theaterSPECTACEL Wilhering and Festival "Der neue Heimatfilm" in Freistadt. To make it even easier, we provided free shuttle bus service between Linz and the respective festival grounds on specially selected days.
WHAT // Free shuttle bus service to festivals in Upper Austria
WHEN // Throughout 2009
DESTINATIONS // Wilhering, Freistadt, Gmunden, Weitersfelden, et al.
Download Press Photos Region der Festivals
back