52 Ways to Save the World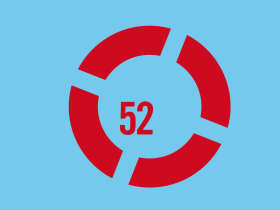 Copyright: KADADESIGN
Is there hope for the world yet? Get involved! Linz09 presents 52 way to make a difference. There's sure to be one just right for you.
What can—or must—be done to save the world? Is a smile enough? Can a catchy tune cheer up the world for a day? Can a leave-the-car-at-home day save our environment? Might a superhero prevent the world's demise? With a great deal of commitment (but a bit of irony too), Linz09 invites one and all to help save the world. Everyone is called upon to pitch in, draw inspiration, and make their own contribution to a better world.
Every week throughout the 2009 Capital of Culture year, selected theoretical fragments, practical tips and highly topical interventions provided appropriate occasions for doing some thinking and getting actively involved. Clubs, individuals, organizations, students, kids and retirees developed these suggestions within the framework of an idea competition. A special bus stop on the Nibelungen Bridge was the base station and point of departure of this rescue effort. There, a new poster debuted each week—to call attention to the current idea/action, to get people informed and motivated.
By the end of the Capital of Culture year, we presented 52 completely different ways to save the world. In December 2009, the 52 poster designs were compiled into a 2010 desktop appointment calendar.
WHAT // Interventions
WHEN // all year
WHERE // Bus stop on the Nibelungen Bridge

IDEA / CONCEPT // Linz09/Christine Weisser based on an idea by Karl Stocker, Alexander Kada, Josef (Seppo) Gründler, Anke Strittmatter, Gerhard E. Kuebel
DESIGN // Folke Köbberling, Martin Kaltwasser (www.koebberlingkaltwasser.de)
Gallery
Press Information to 52 Ways to Save the World
Download Press Photos 52 Ways to Save the World
Download Press Photos 52 Ways – Fair Roses save the World, 14 & 15 February 2009
back