Final09 - When 09 Turned into 10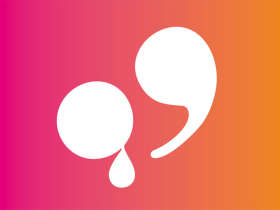 Linz09's New Year's Eve extravaganza on and around the Main Square rang out an unforgettable Capital of Culture year!
In cooperation with the ORF – Austrian Broadcasting Company's Upper Austria Regional Studio, Linz09 concluded the big year in high style with a lineup of great entertainment. Kicking things off before midnight was SHY, a legendary Linz band whose hits include local anthem "Stahlstadtkinder" (Steel City Kids). At 11 PM, Martin Heller addressed Linz one last time as Capital of Culture artistic director and screened the ORF's rousing trailer with highlights of the past 365 days. Downtempo star WALDECK then invited partygoers on a musical excursion blending '30s-style Swing and Jazz with modern Electro-Beats. At the stroke of midnight, 25,000 revelers gathered on Hauptplatz, the Nibelungen Bridge and the banks of the Danube to waltz in the New Year. Next up on the Hauptplatz stage was RUSSKAJA with their array of Russian musical artistry featuring a distinctive ska influence. The show went on 'til 2. Then it was time for some GOOD NIGHT STUFF into the wee hours—WE BUILT THIS CITY ON ROCK AND ROLL was a roller-coaster ride through the party pandemonium of the '80s.
WHAT // New Year's Eve celebration
WHEN // December 31, 2009
WHERE // Hauptplatz, Donaupark

PARTICIPANTS // Shy, Waldeck, Russkaja, Good Night Stuff, ORF Oberösterreich, Wolfgang Lehner, Ferry Öllinger, Martin Heller, PYROVISION GmbH, hotspots, Gasthaus Freiseder, Promenadenhof, Restaurant Bauböck, Herberstein, Kirchenwirt

Free admission
Gallery
Press Information to When 09 Turns Into 10
Download Press Photos When 09 Turns Into 10
back