Kopfstand09 / Headstand09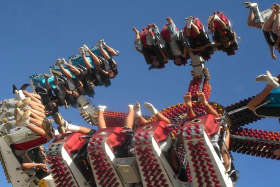 Copyright: Diane Groves
Headstands are said to benefit the circulatory system and foster fresh thinking. Whoever stands concepts on their head discovers new points of view. And innovative answers.
HEADSTAND was a series of discussions staged from early 2006 to the end of 2008 at various Linz locations. The focus was on European issues and developments that were of significance to Linz as Capital of Culture. Speakers from throughout Austria and around the world presented views designed to launch intensive encounters with important ideas—for instance, urban planning and cultural development, and a comparison of contemporary policymaking on women's issues in different countries.
WHAT // Series of discussions
WHEN // Throughout 2006-08
WHERE // Brucknerhaus, Lentos, OK, AEC, Theater Phoenix et al.
Press Information to Kopfstand09
Download Press Photos Kopfstand 09
back