Goran BOGDANOVSKI (SLO)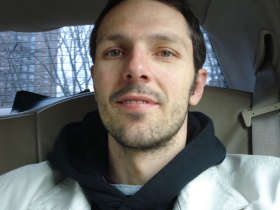 Goran Bogdanovski was born in 1971. He is a choreographer, performer, teacher, the founder of the Fico Ballet Company, initiator of Gibanica (Moving Cake), the first Slovenian contemporary dance festival, and a founding member of the NOMAD Dance Academy. As a performer, he has been successfully collaborating since 1989 with more than 70 choreographers and directors in many different areas of the performing arts such as classical ballet, physical theatre, contemporary dance, film and video. He was a soloist with the Slovenian State Opera and its Dance Theater for more than 10 years, while simultaneously pursuing a highly diversified career as a free-lance artist that enabled him to work together with many notable theatrical artists and contemporary dancers in Slovenia and throughout Europe including Michael Clark, Matjaž Pograjc, Dragan Živadinov, Milko Šparamblek, Francois Michele Pesenti, Ema Kugler, Howard Katz Fireheart, Emio Greco and Josef Nadj.

In 2000, he (jointly with Dejan Srhoj) founded the Fico Ballet Company, within which he has been developing his own style of expression in combining music, light, dramaturgy, technology, text and body. He choreographed five full-length dance pieces for the company, organized and supervised five international research projects and established its educational program. His works have been performed more than 200 times and he has received numerous invitations to teach—for example, in Moscow and New York.