Christine GAIGG (AT)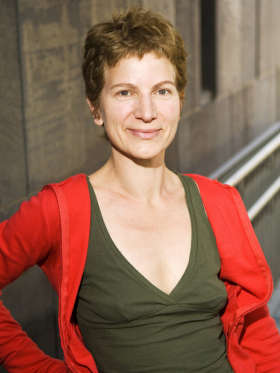 Christine Gaigg is a free-lance choreographer in Vienna. She studied philosophy, linguistics and theater at the University of Vienna, and received training in dance and choreography at the School for New Dance Development in Amsterdam. Going under the label 2ND NATURE, she produces contemporary dance works, often in collaboration with composer Max Nagl: "Oiwei Super" (1995) Festival of the Regions in Upper Austria; "Sacre Material" (2000), honored with the Austrian Dance Production Prize; "ten2hundred" (2001), curated for the opening of Tanzquartier Wien; "ADEBAR/KUBELKA" (2003) in collaboration with filmmaker Peter Kubelka.

Together with composer Bernhard Lang, she developed a loop grammar for music, movement and language: "TRIKE spring, summer, winter" (2004) and "TRIKE" (2005) performed with members of the ensemble of Theater am Neumarkt Zurich. "V-TRIKE" (2004-06) had its world premiere at Kaaitheater Brussels. In 2007, she staged the Swiss premiere of Elfriede Jelinek's text "Über Tiere" (About Animals) at the Zurich Festival as a co-production with Theater am Neumarkt Zurich and Tanzquartier Wien. During the 2007-08 season, Christine Gaigg is artist-in-residence at Tanzquartier Wien. In addition to her choreographic activities, she is a lecturer in performance theory at the University of Vienna's Department of Theater.