Antje PFUNDTNER (DE)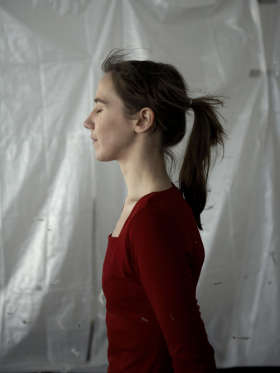 Antje Pfundtner received her training at the Amsterdamse Hogeschool voor de Kunsten im Bereich Moderne Theaterdans, where she worked as a dancer in collaboration with, among others, Michèle Anne de Mey, Marcelo Evelin and Joachim Schlömer. A scholarship enabled her to go to New York and study with Ori Flomin, David Dorfman, Rebecca Hilton, Mia Lawrence, Will Swanson and Donna Uchizono. Since 1999, Antje Pfundtner has been a freelance
dancer and choreographer; her engagements have included work with David Hernandez, Tony Vezich and the Magpai Production Group. She has been the recipient of two DanceWEB Europe grants. She performed her solo "eigenSinn" (2003) at Tanzplattform Deutschland 2004; ever since, she has been touring the world under the auspices of the Goethe Institute. Her group works—"selbstinschuld" (2005), "Outlanders" (2006) in cooperation with the Chinese dance company Living Dance Studio, and "inDeckung" (2007)—got rave reviews during their international tours.