Gudrun MAIER (AT)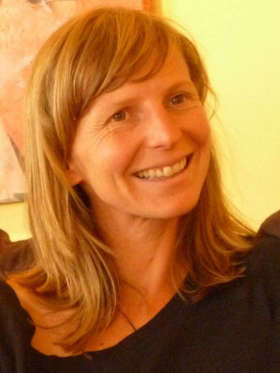 Gudrun Maier was born in 1975 in Fürstenfeld and lives in Graz. From 1995 to 2001, she studied pedagogy, majoring in social pedagogy and adult continuing education. Her degree thesis dealt with psychosocial aspects of theatrical play. She also completed a course in theater pedagogy under the direction of Manfred Weissensteiner (TaO! Theater am Ortweinplatz) and Dr. Elektra Tselikas-Portmann (Performance) and has taken continuing education courses with Otto Huber (Switzerland), Erich Hufschmid (Switzerland), Thomas Troi (Italy), Catharina Coray (USA), Raina von Waldenburg
(USA), Augusto Boal (Brazil) and Christian Ruck (Austria).

2001-02, Gudrun Maier was on the staff of InterACT, where she was an actress and also worked in production and project management and coordination. In addition to her independent activities as an actress, she and Barbara Carli are co-artistic directors of the Sogma youth theater group in TaO! From 2000 to 2005, she produced a number of works including "Nicht jugendfrei," "Herzblut" and "Tanz mit mir! Ein Stück Maturaball" based on a concept by She She Pop. Since 2002, she has been an expert consultant to the Province of Styria's Theatrical Advisor Panel. Since 2004, she has been in charge of the Laut! courses in directing offered by the Province Association for Amateur Theater, and theater pedagogy seminars for teachers at the Pedagogical Institute.