Angelika HOLZER (AT)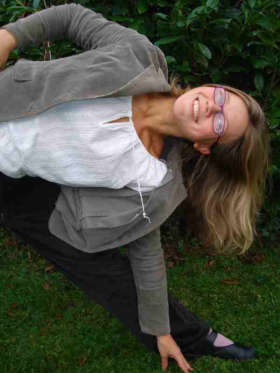 Angelika Holzer has been a kindergarten and daycare teacher in Styria and Salzburg for the last five years. In 2004, she attended the DanceAbility Teacher Certification Course in Eugene (USA), and earned her baccalaureate degree in elementary music and dance pedagogy at the Orff Institute of the Mozarteum University Salzburg, where she majored in MTSI music and dance in social work and integrative pedagogy. In 2007-08, she studied musical pedagogy and physical expression at the University of Granada in Spain and completed her masters in elementary music and dance pedagogy at the Mozarteum.

She has been an instructor in the field of music and dance pedagogy and a DanceAbility teacher in Austria and abroad. She is also active as an artist with a number of different ensembles, at the Orff Institute and as a member of poolover, an Austrian improvisation group.