Beatrix BAKONDY (AT)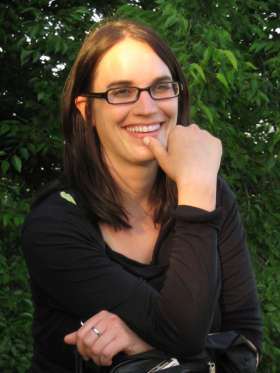 Beatrix BAKONDY (AT) was born in 1978. She studied transmedial art with Prof. Bernhard Leitner at the University of Applied Arts Vienna. From 2001 to 2003, she worked together with the PILOTTANZT dance company on the MOVING GALLERY project. As an artist, she works in the media of
video, photography and sculpture to deal with the body, space and perception. She has been a recipient of an Adlmüller Grant (2000) and an Emanuel and Sophie Fohn Grant (2006).

Selected exhibitions: "emerging artists" individual exhibition at Sammlung Essl (2001); "SENSOREN" group exhibition at Galerie Charim (2001); "the essence 02" group exhibition at Künstlerhaus Vienna (2002); "LUMINA" group exhibition at Heiligenkreuzerhof, Vienna (2003); "Facing Photography" group exhibition at WestLicht, Vienna (2004); 10th International Festival of Computer Arts, Maribor, Slovenia (2004); "Raumfahrt" video installation in a public space, Siebensternplatz, Vienna (2005); "unORTnung II," Sargfabrik, Goldschlaggasse (2007); "Unsichtbar, widerständiges im Salzkammergut," Deutschvilla Strobl, Expo of the Province of Upper Austria (2008).