Doppelgänger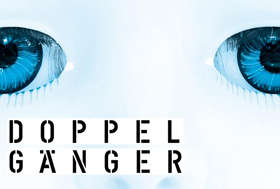 A Festival of Puppetry and Robotics, Shadows and Animation
Digital animation and robotics are among the most modern performance technologies. Yet they are also the latest incarnations of humankind's oldest theatrical forms based on moving images—shadow theater—and on objects embodying the human form—puppetry. So, it should come as no surprise that the artists involved in this festival bringing together digital animation and shadow theater, puppetry and robotics have a shared taste for literary classics and epic narrative structures. Works by Shakespeare, Ibsen, Kafka and Ramayana are on the program; so is one about an artistic genius of the last century, and another about Linz's two most famous schoolboys. As a special added attraction: a fictional journey to Bollywood for a humorous, ironic encounter with Mumbai's film industry.
WHAT // International theatre festival
WHEN // October 8 – 21, 2009
WHERE // Hafenhalle09

Melanie Sowa, Friederike Krahl (DE): ÜBER DEN KLEE oder DER KNOCHEN IN MEINEM KOPF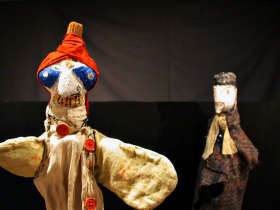 Melanie Sowa, Friederike Krahl (DE): ÜBER DEN KLEE oder DER KNOCHEN IN MEINEM KOPF
Copyright: Mario Hohmann
ABOUT KLEE or THE BONE IN MY HEAD: Melanie Sowa and Friederike Krahl's performance tells the story of the celebrated artist Paul Klee using puppets designed by Klee himself as toys for his son Felix. A beautiful and delicate work which combines a brilliant visual imagination with the simple joy of being able to play like a child. It looks back at the life of an artist at the beginning of the modern age, his attempt to communicate with the future and to negotiate with the inevitable arrival of his own death. Life, death and creativity – what better subjects could a father choose to discuss with his son?
WHEN // 15 – 16 October, 8 pm
WHERE // Hafenhalle09
Category:
Festival, Theatre
to the project page
back