Designland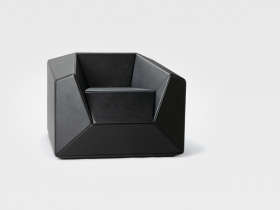 Copyright: BDF
What's the current state of design 30 years after the "Case" of Forum Design? What are the distinguishing features of design in Linz and Upper Austria today? What of the tension and interplay between regional identity and claims to world-class excellence? What's driving design and designers?
The point of departure of DESIGNLAND was THE "CASE" OF FORUM DESIGN exhibition in Landesgalerie Linz, which offered an appropriate occasion to examine the current state of design in Upper Austria. DESIGNLAND staged a diversified array of offerings designed to get people thinking about this subject.
Designforum Linz presented "Design Jungle," an exhibition to showcase the design skills and talent on hand right here in Linz. Approximately 50 works by Upper Austrian designers active in various areas of industrial design were displayed in a former warehouse on Pfarrplatz Square in downtown Linz. In a single week, the exhibition attracted more than 1,500 visitors. Designtour was a chance for three Linz firms to show how all-encompassing and yet utterly dissimilar the understanding of design can be, and in which areas design plays a particular role in their respective operations. A series of workshops entitled Designmobil proved that design isn't just something for grownups; here, young people got to play designer-for-a-day and took a fun approach to coming up with concepts and developing strategies.
The KEPLER SALON was the epicenter of the design world on three evenings. Gijs Bakker, Rolf Fehlbaum and Konstantin Grcic spanned a thematic arc from the radical impulses of the '80 to the current state of the art, and discussed design in terms of attitude and passion.
WHAT // Symposia, Workshops, Talks, Exhibitions
WHEN // October-November 2009
WHERE // Lagerhaus Pfarrplatz, Kepler Salon

Free admission
DESIGNJUNGLE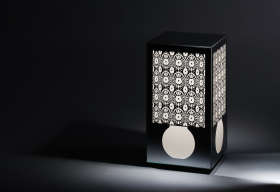 Destilat: Aunty
Copyright: Manfred Lang
WHAT // Exhibition
WHEN // 29 October - 4 November 2009
WHERE // Pfarrplatz 6, 4020 Linz


Admission free
Category:
Exhibition/Installation/Intervention
Gallery
to the project page
back