Vienna and Beijing in Linz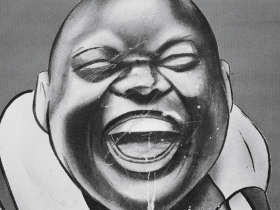 Copyright: Nick Mangafas
22.10.2009


Strange bedfellows, wouldn't you say!? Strange but true: there's a work that does indeed bring there great cities together: THE LAND OF SMILES, an operetta by Franz Lehár. Now, the European Capital of Culture is staging an extraordinary new production of this classic work.
The daughter of an aristocratic Viennese family falls in love with Chinese Prince Sou-Chong and accompanies him to Beijing. But when it turns out that he must marry four Manchu maidens as tradition mandates, the Viennese's girls adoration turns to despair and she flees the royal palace. Thus, love tragically crushed by irreconcilable cultural differences is the theme expressed by Lehár's sensuous music, which includes several very familiar arias. The production at Landestheater Linz is the work of prominent Chinese director/playwright Li Liuyi, whereby the treatment of the plot bespeaks more of an Asiatic than a European perspective and promises some unexpected twists & turns stemming from the interplay of a traditional operetta's mise-en-scène and Asiatic theatrical forms.
THE LAND OF SMILES
Premiere on October 31, 2009, 7:30 PM
Landestheater Linz, Promenade 39, 4020 Linz
Additional performances on November 3, 7, 13 and 25, each at 7:30 PM, and on into June 2010. For a complete list, click
here
.
Tickets are available online at
www.landestheater-linz.at
and by calling 0800-218000.
www.linz09.at/das-land-des-laechelns