Circus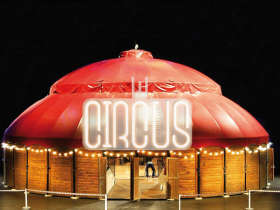 Copyright: Festspielhaus St. Pölten
Ladies and gentlemen and children of all ages, may I have your attention please! What you have just witnessed were 95 performances of CIRCUS—marvelous music and great artistes in a delightful setting.
CIRCUS enlivened the summer in Linz and Upper Austria with marvelous musical entertainment. As is fitting and proper for true CIRCUS troupers, the artists, performers and musicians took their show on the road for appearances in three Linz neighborhoods and in the Upper Austrian cities of Gmunden and Schärding. A French wooden tent sporting a red top was the charming venue of 95 performances featuring 23 pieces of music. The tent offered seating for 200 thrilled onlookers, a unique ambience for the enjoyment of extraordinary musical pleasures.
And Linz stepped right up and heard the big show! A great array of talent including Katharina Klement, Judith Unterpertinger, Johanna Doderer, Bernd Preinfalk, Renald Deppe and Rudolf Jungwirth composed and arranged music especially for CIRCUS—spellbinding, joyous, amazing music! At most productions, the score was performed by ENSEMBLE09. And no less impressive was the lineup of personalities who served as the CIRCUS' ringmaster: Didi Bruckmayr, Renald Deppe, Wolfgang Dorninger, Isabel Ettenauer, Michi Gaigg, Thomas Kerbl, Gunar Letzbor, Ferry Öllinger, Michael Oman, Rudy Pfann, Martin Ptak, Leo Schmidinger and Balduin Sulzer. And CIRCUS's youngest guests were treated to some very special productions by Jeunesse Musicale featuring pupils age 9 and up.
IT WAS A PLEASURE TO WELCOME YOU TO THE BIGTOP!
WHAT // Music par excellence!
WHEN // May 11-August 30, 2009
WHERE // Linz, Gmunden, Schärding
Download:
Circus Programm (PDF)
Map Bergschlössl (PDF)
Map Gmunden (PDF)
Map Urfahr (PDF)
Backflash In Off- And Backbeat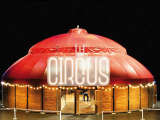 The circus ring is filled by analog, electroacoustic sounds and its handlers!
more
Clownerie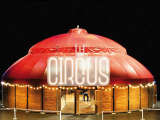 CIRCUS LEBASI
"Anything that's different is circus.
Johann Le Guillerm
more
Comix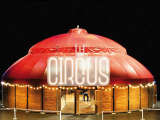 Music from animated films mirrors the legacy of an avant-garde.
more
Chaos and its Elements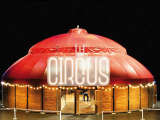 Nature and creation.
more
Once around the entire world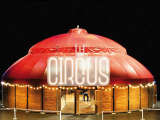 Hidden in sound collages, in the gold fish bowl of classic cover versions, enlarged into veritable tableaux of sound flutter, sail, teeter and buzz through the CIRCUS
more
Emotional Sound Map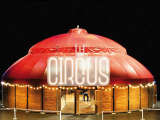 Students of the sound workshop create their own very personal musical using their emotional relationship to what they are experiencing in Linz.
more
Eu-art-network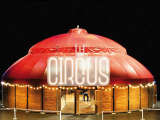 Dreaming Europe - Real Europe
more
Exit Baroque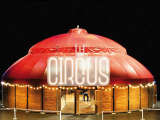 The OMAN CONSORT transports its audiences into the sensual world of the baroque, into the pleasure garden of Antonio Vivaldi's concerti, and to places that thrill to the irresistible exotic rhyt...
more
Instant Anton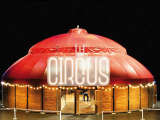 When radical remixes of Anton Bruckner's symphonies are performed in the CIRCUS, someone like Pablo Casals might grumble:
more
Klassenton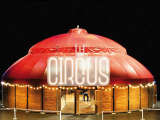 School girls and boys will be making themselves heard and giving us their take on Linz09.
more
La Comédie en Musique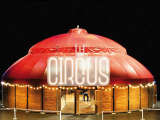 In a discreet and whimsical manner a brass quintet, a string septet and a wind quintet deconstruct the time hallowed structural dogmas of traditional serious music. For this they can count on support ...
more
Magie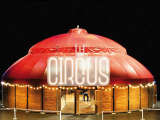 East of the sun & west of the moon
Musical sounds conjured in hearts cleared of preconceptions. A series of fascinating acoustic scenes from the countries of the Rising Sun.
more
Paul Zauner's Abstract Blues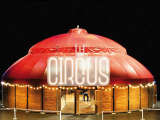 A three-part tour de force, taking in old tablatures, stirring music from the Innviertel region and contemporary blues.
more
Revue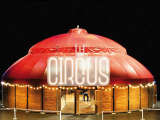 Circus Hieronymus will present its racy revue "Denn die Sehnsucht kommt aus dem Chaos!" (Because longing is the fruit of chaos).
more
Romanus Weichlein - An Unknown Genius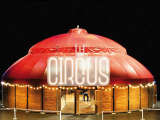 After a period of more than 300 years Linz rediscovers highly expressive music composed by a master.
more
Shangri-La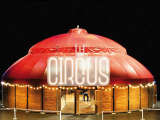 SHANGRI-LA invites its audiences to travel to their own utopia, into a temporary space without beginning or end, to the legendary utopia in the depths of the Himalayas.
more
Surprise!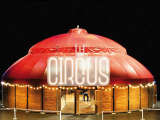 What would be a circus without surprises?
more
Unerhört / Unheard of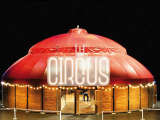 An audible journey to visible music with 3 actresses and 5 trumpeteers.
more
The Music of the Future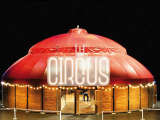 The term "music of the future" was coined by the music critic L. Bischoff in his polemics against Richard Wagner.
more
Gallery
back