Doppelgänger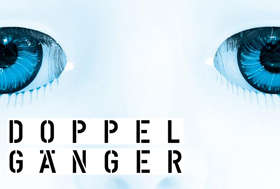 A Festival of Puppetry and Robotics, Shadows and Animation
Digital animation and robotics are among the most modern performance technologies. Yet they are also the latest incarnations of humankind's oldest theatrical forms based on moving images—shadow theater—and on objects embodying the human form—puppetry. So, it should come as no surprise that the artists involved in this festival bringing together digital animation and shadow theater, puppetry and robotics have a shared taste for literary classics and epic narrative structures. Works by Shakespeare, Ibsen, Kafka and Ramayana are on the program; so is one about an artistic genius of the last century, and another about Linz's two most famous schoolboys. As a special added attraction: a fictional journey to Bollywood for a humorous, ironic encounter with Mumbai's film industry.
WHAT // International theatre festival
WHEN // October 8 – 21, 2009
WHERE // Hafenhalle09

Roman Paska (US): SCHULJUNGENSPIEL oder ES GIBT KEIN SUBJEKT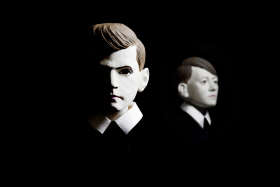 Roman Paska: SCHULJUNGENSPIEL oder ES GIBT KEIN SUBJEKT
Copyright: Robin Nilssen
SCHOOLBOY PLAY or THERE IS NO SUBJECT: Identity crises happen to everyone. From the most famous to the most notorious and the most ordinary of individuals, the search for selfhood is a rite of passage we all have to endure. Roman Paska, writer, performer and director of the Dead Puppet Project, uses the information that Adolf Hitler and Ludwig Wittgenstein attended the same school in Linz at the same time, coupled with his own boyhood experiences, as the entry point into an imagined schoolboy world in which boys create their own fantasy lives with the help of motifs from adventure stories, detective fiction and Shakespeare.
WHEN // 17. - 18. October, 8 pm; 19. - 20. October 8.30 pm
WHERE // Hafenhalle09
Category:
Festival, Theatre
to the project page
back