News Archive
Since 2005, Linz09's editorial staff has documented Capital of Culture events and activities in more than 700 articles. From rundowns on preliminary projects and reports about the many productions staged throughout 2009 to interesting updates from other Capitals of Culture, they're all available here in chronological order.


Linz 2009 und O.K Centrum für Gegenwartskunst holen die Kunst in die Stadt.
Christmas Communiqués from Vilnius
(20.12.2006)
The mayor of Vilnius sends season's greeting to Linz. And Judith Lewonig reports on the traditional Lithuanian Christmas celebration. Read the whole text here.
A Report from Budweis
(14.12.2006)
New on this website: photos from the "UmLinzRum" writing workshop in Budweis. Find all details here in the pre-projects section.
New Date for "Kopfstand 09" featuring Michael Schwarzinger
(13.12.2006)
The "Kopfstand 09" event with former Austrian Ambassador to Lithuania Michael Scharzinger is rescheduled for Thursday, January 18, 2007 at 7 PM in Galerie Maerz (Eisenbahngasse 20, 4020 Linz).
Linz 2009 Newsletter
(05.12.2006)
News from Linz – Once a month, the Linz 2009 newsletter delivers updates on the latest developments in casting the Capital of Culture lineup and other cultural news. Subscribe here!



Ulrich Fuchs, head of project development for Linz09, provides a year-end recap of what's been happening with the program of events for the Capital of Culture year.
A Portuguese and a Slovenian city will be European Capitals of Culture in 2012. In Slovenia, 11 cities have announced they're in the running.
The new website was subjected to a whole battery of technical tests over recent weeks. Now, some very satisfying results are in: linz09.at is barrier-free.
News from Vilnius
(29.11.2006)
The latest dispatch from Vilnius is just in! Journalist Judith Lewonig calls her monthly column "People, Projects and Press."
Read the whole text here.

PREPARE
(Preventive Environmental Protection Approaches in Europe) promotes development throughout Europe of new ideas and initiatives in the area of cleaner production, sustainable products and systems. It's designed to facilitate the exchange of information and dissemination of knowledge and skills by maintaining an informal, independent European network of experts in the field of cleaner production and sustainable development. PREPARE is also meant to spin off additional forms of cooperation among research institutions, government agencies, businesses and international organizations.
The premiere issue of KM Kultur und Management im Dialog, the monthly magazine recently launched by Arts Management Network, a culture and management information service headquartered in Weimar, Germany, includes an interview with Oliver Scheytt, Essen's director of cultural affairs and the CEO of the Ruhr 2010 GmbH.
The upcoming year's European Capital of Culture festivities in Luxemburg and the surrounding region will be officially launched on December 9.
The EU officially confirmed in mid-November that the City of Essen in the Ruhr District will be European Capital of Culture in 2010. Now that the Ruhr 2010 GmbH has been established, the big question remaining open is who will get the artistic director job.
Linz 2009 is already making its presence felt, and the latest impact is on Upper Austria's cultural calendar. For the first time in 2009, the Province Exhibition and the Garden Show will be held in the same year.
Linz 2009 has officially established contact with Marseille, one of the French cities vying to be European Capital of Culture in 2013.
On November 13, 2006 the city premiered a new concept for displaying tourist information designed to effectively guide pedestrian and vehicle traffic flows through downtown Linz.
Austrian author Franzobel wrote in the recent edition of "XING - Ein Kulturmagazin" about Linz.
The new Linz 2009 website has an interactive background: the 'zone06' designed by the Ars Electronica Futurelab.

In a press conference, the capital of culture project 'Linz Europe Tour 2007-2009' by Hubert von Goisern was presented at the end of October. Comments by the press are many and varied. We have compiled a selection for you.
Composer Keith Goddard from Harare will play a central role in the musical events of the capital of culture.
On November 6, 2006, the Linz Convention and Visitors Bureau released the results of a survey conducted by market, a local polling organization, concerning perceptions of tourism among the Linz populace. And the picture looks very good indeed, especially in connection with the European Capital of Culture year.
"Art and Society"
(04.11.2006)
The Deputy Artistic Director of Linz 2009, Ulrich Fuchs, wrote an article about "Art and Society" in the newspaper Oberösterreichische Nachrichten. Read the article in German in the media reports section of this website.
On October 30, the Theater Phönix hosted the third installment of "Kopfstand 09" (Headstand), the series of get-togethers being held in conjunction with Linz 2009. The star of this show was Hubert von Goisern, whose Linz Europa Tour 2007-2009 will be getting the word out about the Capital of Culture.
The upper austrian photographer Paul Kranzler started a photographic work for Linz 2009.

Vergabeverfahren: Agentur Linz 2009
(16.10.2006)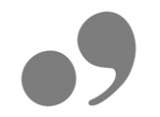 Die Frist für das Einlangen der Teilnahmeanträge bzw. Angebote zum Dienstleitungsauftrag "Kommunikation für Linz 2009" endet am 9.11. 2006, 12.00.
Am 10. Oktober 2006 fand im Alten Rathaus die erste Sitzung des Linz 2009-Kuratoriums statt. Dieses Gremium ist in den Grundsatzbeschlüssen der OÖ Landesregierung und des Linzer Gemeinderats zur Kulturhauptstadt vorgesehen.
Die Kooperation zwischen Linz 2009 und der ÖBB hat ein erstes sichtbares Ergebnis: den Linz 09-Zug.
Die Inhalte der neu vergebenen Vorprojekte sind online.
All texts before October 2006 are only available in German.
News2006
News 2007
News 2008
News January 2009
News February 2009
News March 2009
News April 2009
News May 2009
News June 2009
News July 2009
News August 2009
News September 2009
News October 2009
News November 2009
News December 2009
News 2010