European Capitals of Culture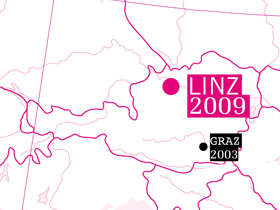 In 1985, the 'European City of Culture' programme was launched following the initiative of then Greek minister for culture Melina Mercouri. Since then, one or two European cities have been awarded the title of European capital of culture each year (known as European City of Culture until 1999 and European Capital of Culture ever since). The aim of the programme is to 'showcase the richness, variety and similarities of European cultures and help European citizens to gain a better understanding of one another'.
Up until 2004, the European cities of culture were selected by the EU member states. With the resolution 1419/1999/EEC of the European Parliament and Council of 25th May 1999 to establish a community action to promote the event of 'European Capital of Culture' for the years 2005 to 2019, the selection procedure was changed. The cultural capitals were then selected each year by the council based upon the recommendations of the commission. A rotation system therefore operates amongst the European countries with the so-called third countries of Europe also having the chance to participate.
A cultural programme is constantly underway in the centre combining art and culture of a local, regional and national relevance with the European dimension of the capital of culture title, aiming to present facets of European culture to an international public.
European Capitals of Culture 1985-2019
EU Criteria
back