Theater Mania1: Snowstorm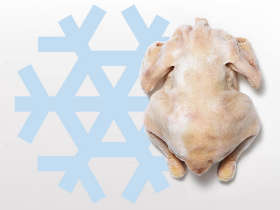 Linz09 invited audiences to go on a journey traversing all the continents and immerse themselves in the wonderful world of theater, dance, performance and puppetry.
This international festival of theater and dance was staged at three venues: the Landestheater, Posthof and our own stage at Linz harbor, Hafenhalle09. The lineup included plays previously performed elsewhere as well as works that local and international playwrights were commissioned to create especially for Linz.
A total of 31 performances of 16 productions featured artists from Austria, Germany, France, Belgium, Great Britain, Spain, Slovenia, Argentina, the USA, Africa, India and Israel. THEATERMANIA1: SNOWSTORM presented 11 Austrian premieres, a German-language premiere and two world premieres. GOOD NIGHT STUFF, Linz09's party lineup, staged exciting live acts in Hafenhalle09 for a week.
The festival's themes were extraordinarily diverse—politics and war, communication, memory and the consequences of collective amnesia, the realities of life on the street, the clash of cultures, musical hits, coming to terms with history, critical optimism, as well as examinations of perfection, integration and foreignness, remembrance, truth and fiction, dreams of longing and self-determination.
In cooperation with the integrative festival SICHT:WECHSEL, LINZ09 presented ensembles of people with and without handicaps in productions in which that fact played no role. Two performances (ECDYSIS – THE SNAKE SHEDS ITS SKIN and HELL ON EARTH) offered simultaneous sign language translation, which received a very positive reception.
Attendance at THEATERMANIA1 productions exceeded 9,200. The audience chats following the performances were also well attended and raised some fascinating points.
WHAT // Theater festival
WHEN // January 13-February 20, 2009
WHERE // Hafenhalle09, Landestheater Linz, Eisenhand

Download:
Programme Brochure Theatre Mania1: Snowstorm
Schedule Theaterlust1: Snowstorm
36, Avenue Georges Mandel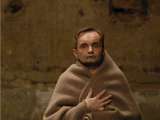 18.02.2009 - 19.02.2009
Maria Callas was the iconic stage artist of the twentieth century. 36, Avenue Georges Mandel is the address in Paris where she spent her final years.
more
Debut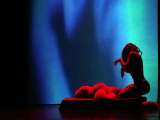 29.01.2009
Slovenian-born Mala Kline is an exciting newcomer on the European contemporary dance scene.
more
The Anthology of Optimism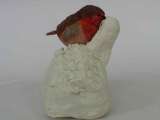 05.02.2009 - 06.02.2009
Looking around the world, pessimism rules.
more
Ecdysis – The Snake sheds its Skin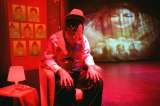 16.02.2009 - 20.02.2009
Arjun Raina is a remarkable author and solo performer, who creates gripping stories about contemporary India and its development as part of our dynamic, globalized world.
more
Empire (art & politics)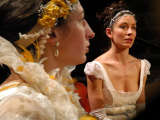 18.01.2009 - 19.01.2009
May 1809. France vs. Austria. 40,000 dead in 2 days.
more
Escale Trie Colore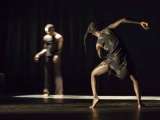 26.01.2009
In each section of this three-part dance programme, Andréya Ouamba and Fatou Cissé recreate a different reality before our very eyes.
more
The Festival of Lies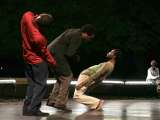 22.01.2009 - 23.01.2009
Dancer and choreographer Faustin Linyekula from the Democratic Republic of Congo has found a interesting approach to the problem of creating a performance about his country's brutal and violent history.
more
Hell on Earth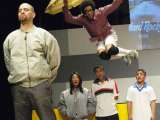 24.01.2009 - 25.01.2009
A sharp, street-wise, high-energy show created by choreographer Constanza Macras with a group of teenagers from Neukölln, a district of Berlin with 150,000 inhabitants from over 160 countries.
more
Still & The Perfect Human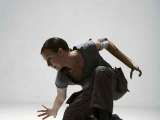 19.01.2009 - 20.01.2009
CanDoCo Dance Company are an integrated ensemble of disabled and non-disabled dancers.
more
Territories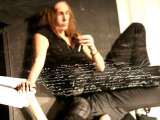 31.01.2009 - 28.05.2009
The European premiere of a new play by leading Palestinian-American playwright Betty Shamieh.
more
The Real Fiction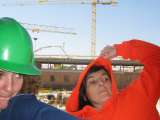 27.01.2009
An evening full of surprises, just like this text by director Cuqui Jerez: This project is a research into the trufades of bontinics and oregomatics.
more
The Show Must Go On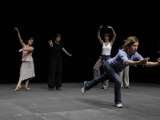 02.02.2009 - 04.02.2009
Like many works of genius, it's incredibly simple. And at the same time highly sophisticated.
more
Triptych of Power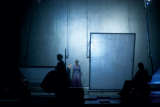 13.01.2009 - 17.01.2009
Sensitive explorer of the area where theatre, art and music overlap
more
WishUponAStar & An Arab Dream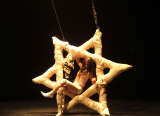 30.01.2009
The Acco Theatre Center has created groundbreaking new forms of social theatre in Israel and established strong alliances between Arab and Jewish artists.
more
Press Information to Theatre Mania1: Snowstorm
Download Press Photos Theatre Mania1: Snow Storm
Download Press Photos Theatre Mania1: Snowstorm – Opening, 13 January 2009
back